---
UPDATED 02 JUNE 2010
Welcome to the web site for Ride Thru Time Galaxies, our chapter includes Kansas City, Omaha, and Des Moines and [LAS VEGAS, NV.?] areas. Our chapter President is Raymond Grubb, Tim Miller is our VP and Website guy, George Means is our Treasurer. We formed our chapter in April 2000 and currently have 60 members and spouses. The chapter meets for our Winter planning meeting and lunch, beginning at 1 PM with a business meeting to follow on the 3rd Saturday of January at DON CHILITO'S [click for a map] at 7017 Johnson Drive, Mission, KS. We thank them for providing a side room for our meeting and the food is excellent!
We are in the middle of our activities for 2010.  It is an ON travel year for the Chapter. Check out the "EVENTS" page for info on remaining 2010 activities. PLEASE NOTIFY TIM MILLER IF YOU ARE NOT RECEIVING EMAIL MEETING NOTICES'.
We have posted a link that is under construction to the "2010 NEW ENGLAND FALL COLORS EXCURSION" that will have clickable links to the highlights. Check back for updates.
It is with great sadness that we must announce the loss of one of our charter members.  Mike Martin passed away last winter, if you knew him we was a great guy.
Highlights from the 2006 Route 66 tour can be seen by clicking the picture below!
Chapter activities for 2010 are now posted on the "EVENTS" page.
Click below to get your Chapter application here
Come join the fun.

SCOTT GRUBB BLOWING SMOKE TO WIN THE 2007 VAMP KWIK STREET SERIES CHAMPIONSHIP
Click HERE for the 2010 Fall NEW ENGLAND chapter adventure.
Click HERE FOR 2006 GALAXIE NATIONALS MEMORIES PAGE.
Click HERE for the "GALAXIE GAZETTE" article about our 2006 Chapter RT.66 journey.
Click EVENTS for schedule of events for 2010
Click MEMBERS for all new format of members pics with clickable images, UPDATED 23 OCT 08.
Click MEETING for a map of our meeting location, denoted by the red star.
Chapter members send a photo of your Gal's for a members page! HERE
Do you have a picture from one of our events you want to see on this page? Click here.
For more information you can call:
Scott Grubb
Phone: 816-690-6304
Or E-mail Tim Miller RIDETHRUTIME@AOL.COM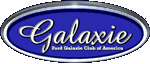 Go to the
Ford Galaxie Club of America
First Show after we formed
Nine Gals at Show [2000]
Club Participation Award/Linda's "Best In Class" [2000]
These are a variety of pictures taken through the years. Members can you name them?
Click HERE for on-line application to join today!
E-mail us for more information @
RIDETHRUTIME@AOL.COM